Susan McCulloch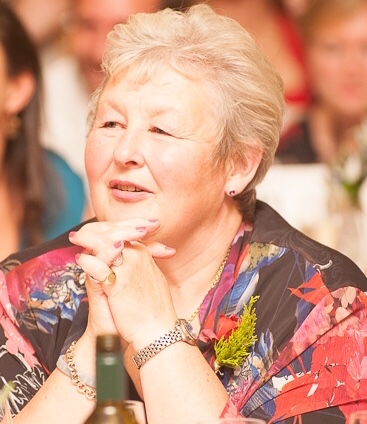 Susan McCulloch's solo career spans all fields of the classical music world. She has sung - amongst other places - at the Glyndebourne Festival, ENO, Chatelet in Paris, de Nederlandse Oper in Amsterdam, New Year Opera Galas at the Royal Albert Hall, international opera performances as Tosca, the Countess, Marcellina, Leonora etc., with such eminent colleagues as Sir John Eliot Gardiner, Sir Charles Mackerras, Mark Elder and Bryn Terfel, to name but a few. Wide varieties of concert and oratorio work as a Principal Guest Soloist took her all over the UK, extensively across Europe, the USA and the Far East, including such works as The Four Last Songs, Mahler 2, 4 and 8, Beethoven 9, The Messiah, Wagner's Wesendonk Lieder - and a great specialism of Opera Gala Evenings. A testament to her artistry and likeability is that in almost all cases her singing led to invitations to return for future performances. She also has an extensive television and recording catalogue that includes several episodes of Inspector Morse, Closing Numbers, the Marriage of Figaro and Opera Karaoke!

Running parallel to her career as a solo performer, and exclusively latterly, she has established herself as a sought-after vocal teacher of considerable note. Susan was invited to become a Performance Consultant at the Royal Opera House "Jette Parker Young Artists Programme" and is also a Senior Professor of Voice at the Guildhall School of Music as well as a founder tutor on the Abingdon Summer School for Solo Singers and has rapidly acquired a reputation as a knowledgeable, enthusiastic, energetic and likeable teacher, lecturer and masterclass-giver both within the Conservatoire environment and at advanced-level national and international vocal summer schools. She also holds a Certificate in Vocal Anatomy. She manages to blend her own performance experience, knowledge, humour and communication skills, and has evolved a way of teaching and coaching that takes into account both the levels and demands of the individual student and her knowledge of the standards necessary to succeed in this business. Susan McCulloch is one of those rare teachers who combines knowledge of and passion for her subject in her work as a Teacher of Voice.
She is particularly proud that in recent years two of her students have been first prize winners at the major Kathleen Ferrier Competition and three of the last four Gold Medal Prize Winners at the Guildhall School of Music and Drama have been her students; as it says on the GSMD website, "their success endorses her stellar reputation in advanced vocal teaching and coaching". Susan's students can now be found performing in the opera houses and concert platforms throughout the world.